Acrylic Window Polishing
akrilikhavuz™ has been providing panel scratch removal and repair services for over a decade. Acrylic is the preferred material in the aquarium industry for large viewing panels and underwater tunnels. The superior optical clarity of acrylic immerses visitors completely in the underwater world. Unlike glass, acrylic has flawless clarity and does not exhibit a greenish tint. Additionally, acrylic is much harder and more durable than glass. In conclusion, clarity, superior impact resistance, durability, and ease of refurbishment make acrylic panels the top choice in large-scale aquarium installations and constructions worldwide.
akrilikhavuz™'s expertise and experience in handling aquarium and swimming pool panels allow us to maximize the properties of acrylic. We can provide not only flat panels but also shaped and curved panels. Additionally, we offer on-site bonding services. Among our other specialized services are glass and acrylic panel refurbishment and scratch removal for aquariums and swimming pools.
Acrylic scratch removal technology
Colorless transparent acrylic PMMA sheet has approximately 92% light transmittance. It provides a clearer view than glass, making even the slightest scratches visible. If the dry side of the acrylic surface has imperfections that are not deep enough to be corrected with abrasive polishing and buffing, sanding should not be done. If sanding is necessary, we recommend using wet sanding.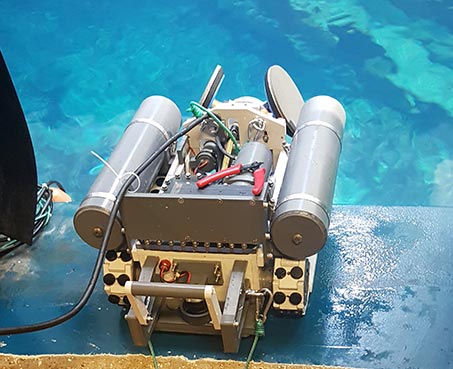 Aquarium Polishing
The wet side of a scratched acrylic surface can be polished using sanding. Sanding acrylic panels in the presence of live organisms in the pool can be done, but it should be done very carefully. After the repair process, acrylic shavings that could be harmful to organisms with gills and those that feed through filters may occur. With our AQRO robot, all shavings from the pool can be absorbed without disturbing the aquarium residents.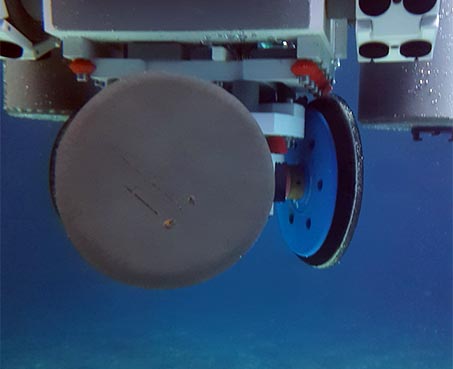 Sanding with water
Akrilikhavuz™ uses pneumatic abrasive machines, both circular and non-circular, connected to a water source for the correct scratch removal process. Water sanding results in a smoother final finish, allowing for the use of a polishing abrasive paper up to 16,000 grit, restoring the acrylic sheet to a fully transparent finish. Dry sanding with fine grit paper will clog and overheat the acrylic, causing deep damage to the surface. Buffing and polishing/sanding will soften the acrylic surface and potentially heat it to the point of burning, causing visual distortion.
We can perform polishing on acrylic windows for aquariums and swimming pools of all scales.